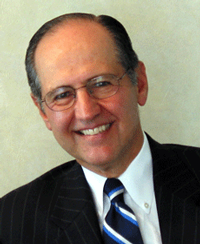 Recognized leader in dispute resolution, real estate and securities.
Provides dispute resolution services, including arbitration and mediation, in real estate, securities and general business matters.
Significant public, private and non-profit board experience.
Mr. Cottone is a lawyer by background and has extensive experience in dispute resolution, real estate and securities.

He is member of the arbitration and mediation commercial and real estate panels of the American Arbitration Association (AAA), and of the neutral panels of the Financial Industry Regulatory Authority (FINRA), the U.S. Bankruptcy Court for the Southern District of NY and The Counselors of Real Estate (CRE). He is certified by the International Mediation Institute (IMI) at The Hague. He is also an educator, trainer and lecturer in dispute resolution. His substantive experience in real estate, securities and business informs his dispute resolution work in those fields.

Mr. Cottone's real estate experience includes property acquisition, sale, management, debt and equity financing, and development of all types of property - residential, commercial, office, retail, industrial and hotel - as well as right of way work. In the real estate field he has been a principal, a senior executive in both government and the private sector, and a director of both public and private companies.

His securities experience includes being the founding principal of a broker dealer and raising capital as a principal serving as Chairman and CEO of an issuer which did over thirty Regulation D real estate private placements involving assets in fourteen different states. He also has broad experience in the disciplinary side of the business, working with the NASD (now FINRA) as Chair of the Philadelphia District Committee, as Chair of the National Business Conduct Committee, and as Vice Chair of the national Board of Governors. He authored and taught a real estate securities course for ten years on the faculty of the Real Estate Institute of New York University.

Mr. Cottone is a graduate of Columbia College, Columbia University (1961) where he received the Burdette I. Kinne Prize for Humanities, and New York University School of Law (1966) where he received the Administrative Law Prize. He was admitted to practice law in New York State in 1967.